Fittings
FAA-PMA Approved For Dry Air Pumps And Instruments
Smooth curve design minimizes loss of vacuum or pressure.
Wide unrestricted passages help maintain flow rate at altitude.
Less restriction on the pneumatic system increases dry air pump service life.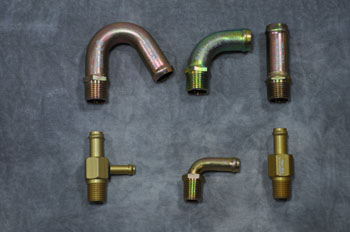 Click Here to subscribe/unsubscribe from RAPCO Newletters
Terms and Conditions | © 2010 RAPCO, inc.